Fall-Off-The-Bone Garlic Pork Ribs
These fall-off-the-bone tender Garlic Pork Ribs are elevated to "gourmet" status by Chef John. Try it!
PRE TIME: 10 hr 45 min
COOKING TIME: 15 min
TOTAL TIME: 11 hr
2 lb. Pork ribs
2 cup Lye Water or potassium carbonated and sodium Bi-carbonated solution
Marinade
2 cup Minced garlic
4 cup Water
Seasonings
1 tsp. Salt
1 tbsp. Rice wine
1 tbsp. Oyster sauce
2 tbsp. Hoisin sauce
1 tbsp. Garlic powder
1 tsp. Sugar
1 tsp. White pepper
1 Egg
1 tbsp. Corn starch
1 tbsp. Sweet Rice Flour
Directions:
Step 1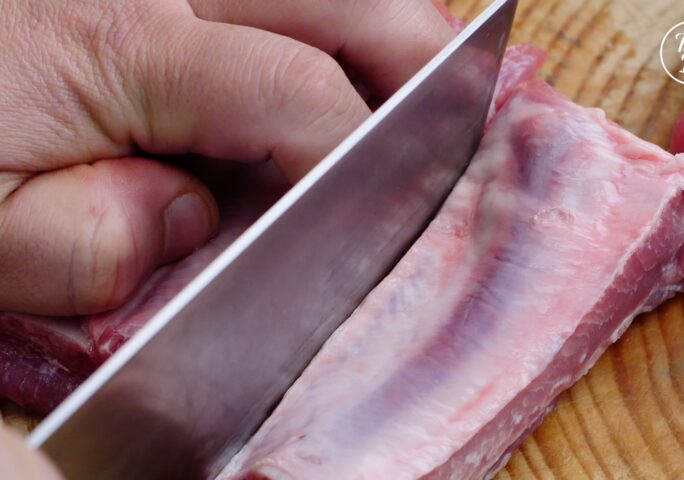 Step 2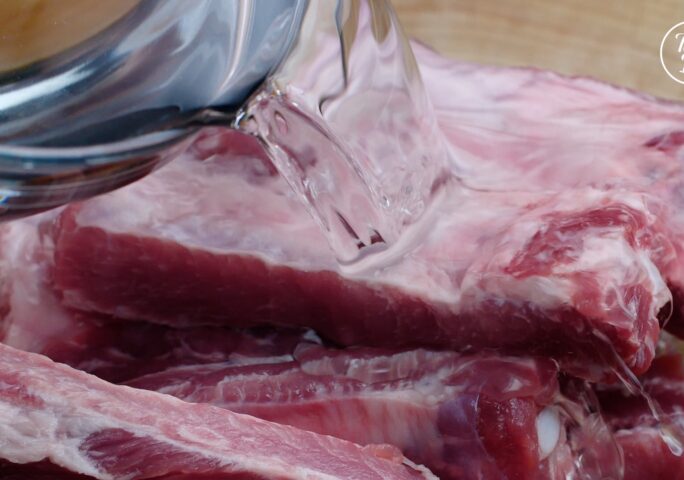 2
Soak the pork ribs in lye water for 6 hours.
Step 3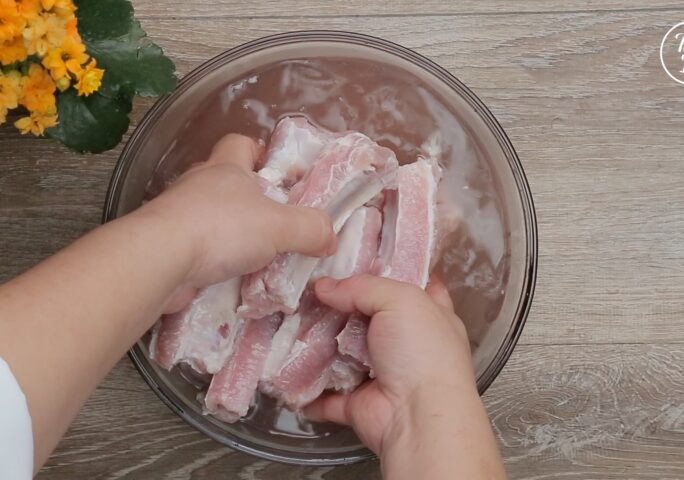 3
Remove from lye water and soak in cold water for 12 hours.(to make the ribs taste tender) Wash under running water for 30 minutes to remove the alkaline taste. Dry the rib with a kitchen towel.
Step 4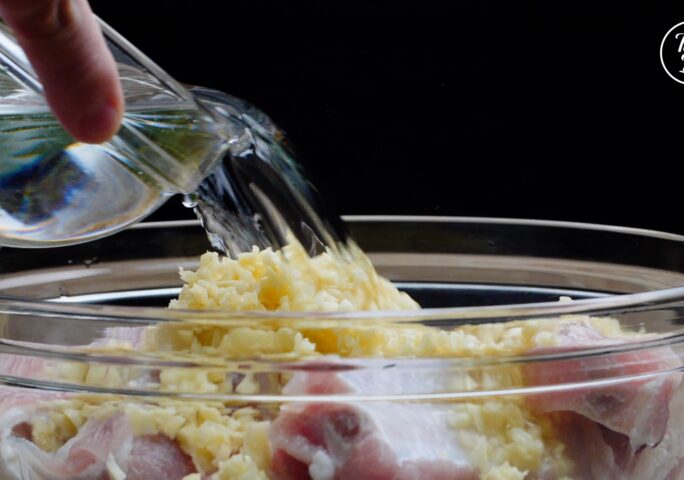 4
Marinate the rib for 4-6 hours with mashed garlic and water. (Tip: Adding water is to make the rib fully absorb mashed garlic.)
Step 5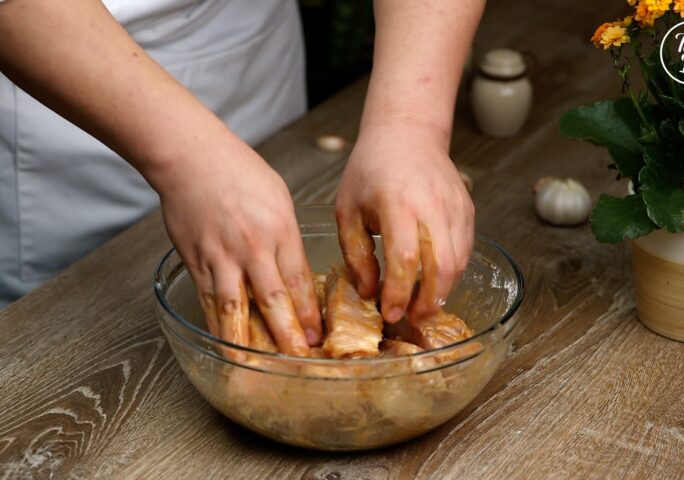 5
In a mixing bowl, combine a pinch of salt, rice wine, oyster oil, seafood sauce, garlic powder, sugar, White pepper powder, 1 egg, potato starch, and rice flour together, blend completely. Then apply this mixture onto marinated ribs. Put it in the refrigerator for 1 hour.
Step 6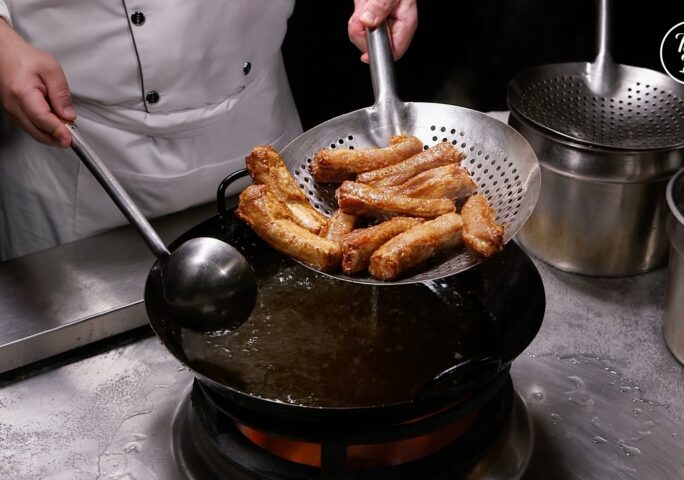 6
In a wok over high-heat, bring enough cooking oil to 300-350°F / 150-180°C, and deep-fry the ribs until golden and crispy, approximately 10-15 minutes.
Step 7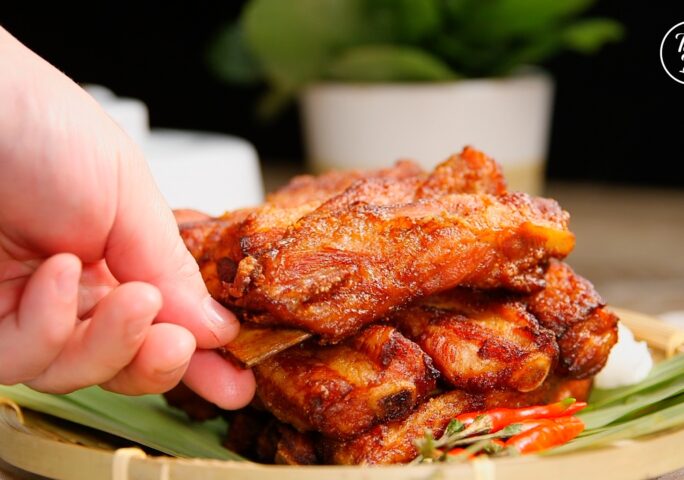 Final Notes
Final Notes
Food grade lye water is a potent liquid alkaline. Soaking the ribs in lye water as shown in step 3 helps to tenderize the ribs.